This article will take a look at the best British girl groups. The British Isles is famous for many things, fish and chips, cups of tea, and Her Majesty the Queen.
The country has had its share of popular singers both male and female, and boy bands.
But there is a place for girl groups, they remain popular. Every couple of years or so a new one hits the scene.
When it comes to a tune that will get people up dancing, British Girl groups have got what it takes.
Many are still performing today while some have disbanded and given up the music scene altogether.
Some of these British Girl Groups you may remember, others, you may have never heard of.
Belle Amie – one of the X-Factors British girl groups
The British Girl Group were formed during the seventh series of The X Factor in 2010. Belle Amie were based in London, and consisted of members Esther Campbell, Jessica Batist, Clarissa White, and Sophia Wardman.
This was a change from their original line up.
The line up continued to change. After their debut single in 2011 'Girl's Up' the group experienced some more alterations.
In 2013 the remaining members of Wardman and Campbell found 2 new members. There were rumors of adding a fifth.
Cleopatra
Cleopatra saw their debut single 'Cleopatra's Theme' enter the charts at number 3. This British girl group was formed with Birmingham sisters Cleo, Yonah, and Zainam Higgins.
Their original name was Cleopatra and the Attractions with Cleo as the lead singer.
The name was shortened and the British girl group became Cleopatra. They have performed at the Vatican Christmas Concert and supported The Spice Girls on their sellout Spiceworld tour.
The group made a comeback performance in 2009, but have not released anything since.
The Spice Girls – most popular British all girl groups
Band members Melanie Brown ("Scary Spice"), Melanie Chisholm ("Sporty Spice"), Emma Bunton ("Baby Spice"), Geri Halliwell ("Ginger Spice"), and Victoria Beckham ("Posh Spice"). Known collectively around the world as The Spice Girls.
They are one of the most popular British Girl Groups of all time.
Their debut single "Wannabe" made it to number one around the world. Sparking the group's global success.
Their debut album Spice becoming the best-selling album by a female group, selling over 31 million copies.
The Spice Girls have sold 85 million records worldwide, making them the best-selling girl group of all time.
In addition to their music, the group enjoyed much cultural success. Promoting 'Cool Britannia' and sporting items like a Union Jack dress.
They invented the slogan 'girl power' that was adopted by many in the 90s.
The group's demise was driven largely Ginger Spice (Gerri Halliwell) leaving to embark on a solo career.
The girls announced their intention to reunite at a 2007 press conference and performed at the London Olympics in 2012.
There was an attempt at the second reunion in 2016. But not all members of the successful British Girl Group were on board.
Eternal
The UK's answer to American group En Vogue was Eternal. A British R&B girl group formed in 1992.
The line-up consisted of Easther Bennett and her older sister Vernie Bennett, with Kéllé Bryan and her friend Louise Nurding.
This British girl group quickly saw international success, selling around 10 million records worldwide.
Sadly the group disbanded in 2000 leaving only Easther Bennett and Vernie Bennett as the only members. Louise left the group before the release of their second album to focus on her solo career.
Kéllé Bryan left the group under undisclosed circumstances in 1998. Eternal made a brief comeback in 2013, with Kéllé Bryan returning to the group. Only to disband once again in 2014.
Eternal made number one in 1997 with 'I Wanna Be The Only One'. They had several other singles peak in the Top Ten.
They are, perhaps, one of the most fondly remembered British Girl Groups.
Little Mix – modern British girl groups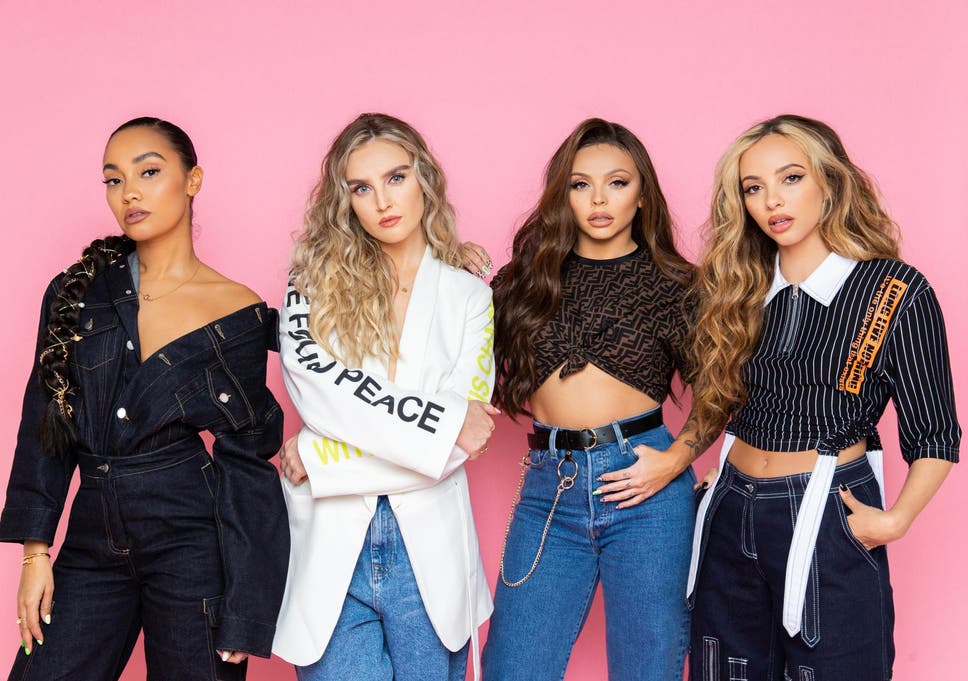 Little Mix are a British girl group formed in 2011. The all-female band feature strong vocals and harmonies.
This girl group has been one of the most successful acts from The X Factor television show. The group consists of members Jade Thirlwall, Perrie Edwards, Leigh-Anne Pinnock, and Jesy Nelson.
Their debut album DNA hit the top 10 in ten in several countries including the UK and US.
Making Little Mix the first girl group since the Pussycat Dolls to reach the US top five with a debut album.
The band also earned the highest debut US chart position for a British girl group's first release. Breaking the Spice Girl's record.
Subsequent albums also saw good success. Their fourth album Glory Days was the longest-reigning girl group number one album.
Also breaking the Spice Girls' record from 20 years earlier.
This successful British Girl Group is still recording and producing music today. Their most recent release being in March of this year. (2020)
Sugababes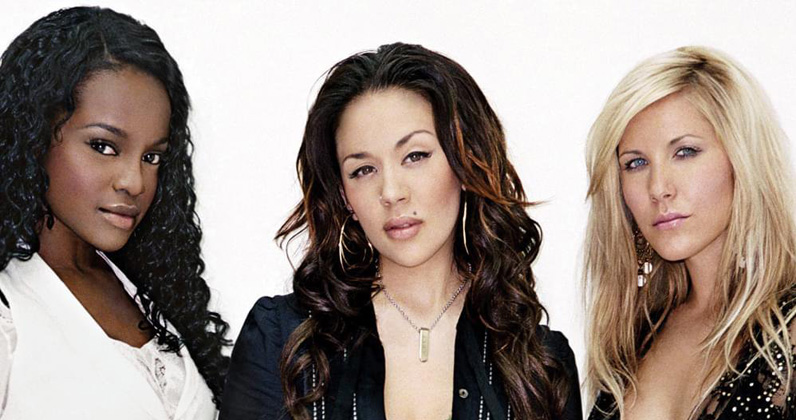 This British girl group is comprised of Keisha Buchanan, Mutya Buena and Siobhán Donaghy. Formed in 1998, their debut album One Touch achieved moderate success and spawned the hit single "Overload".
Donaghy departed the group in 2001 and was replaced by Heidi Range. The British girl group went on to release three multi-platinum selling albums.
Buena departed in 2005 and was replaced by Amelle Berrabah. Following the release of their first greatest hits album, the new line-up released two further studio albums.
Despite many line up changes and reported in-fighting, British Hit Singles & Albums named the Sugababes as the most successful female act of the 21st century.
They racked up six UK number-one singles and eighteen UK top ten hits.
Girls Aloud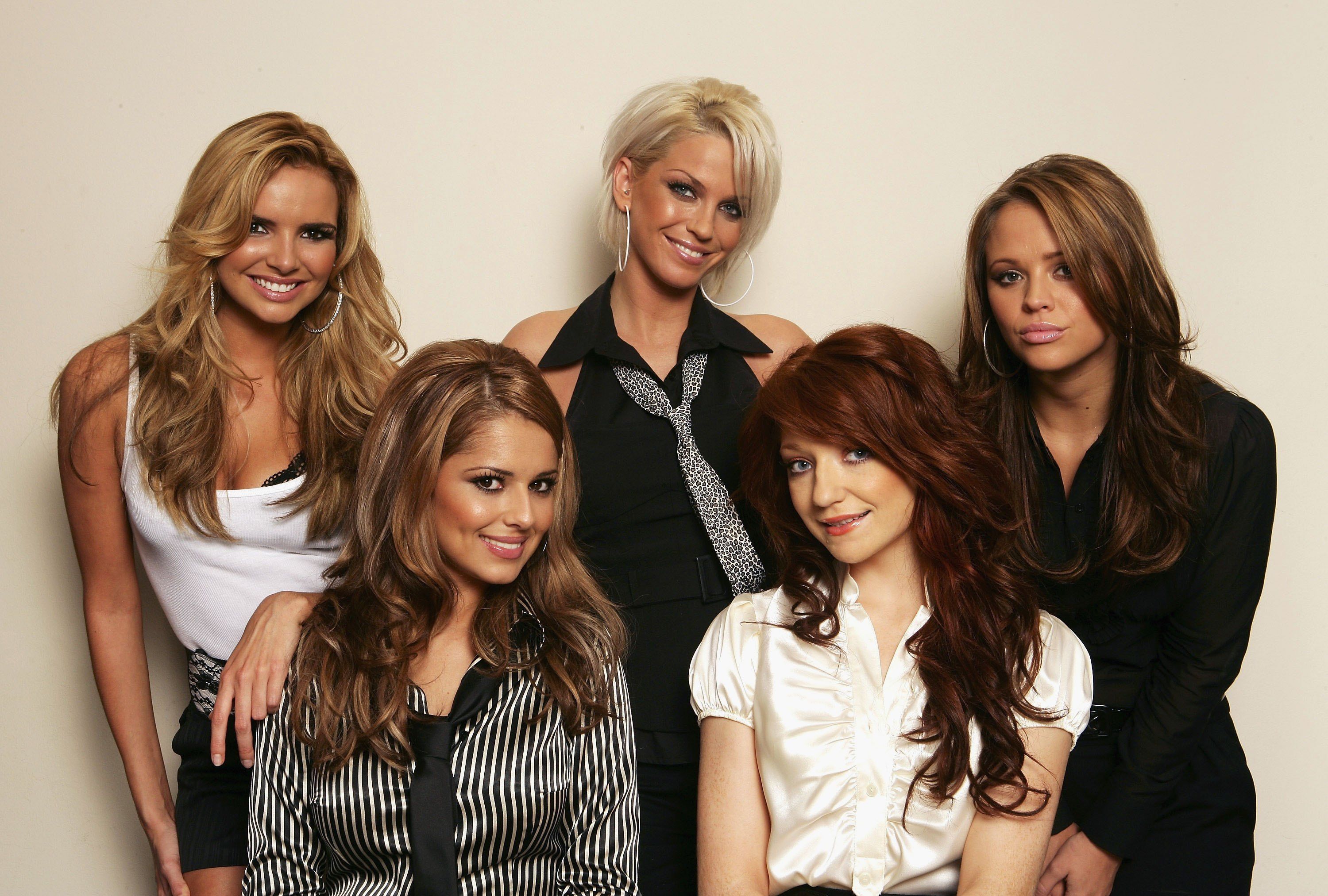 Girls Aloud were an Irish- British girl group, created through the TV talent show Popstars: The Rivals in 2002. The group comprised singers Cheryl, Nadine Coyle, Sarah Harding, Nicola Roberts and Kimberley Walsh.
This British Girl Group saw notable success with no less than twenty consecutive top ten singles in the United Kingdom. This included four number one singles.
The British Girl Group also achieved seven certified albums, of which two reached number one.
In addition, the band was nominated for five Brit Awards, and won 2009's Best Single for "The Promise".
They were one of the few UK reality television acts to achieve success, amassing a fortune of £30 million. Guinness World Records lists them as "Most Successful Reality TV Group".
The British Girl group was named the United Kingdom's biggest-selling girl group of the 21st century. With over 4.3 million singles sales and 4 million albums sold in the UK alone.
This well-liked British group of girls disbanded in March 2013.
All Saints – top-selling British girl groups
The girl group All Saints is a British-Canadian girl group formed in London. They were founded by members Melanie Blatt, Shaznay Lewis and Simone Rainford. After struggling to find success they added 2 new members.
Their debut album, peaked at number two on the UK Albums Chart. They went on to become the UK's third best-selling girl group album of all time.
The album contained three UK number one singles. "Never Ever" is the second best-selling girl group single of all-time in the UK, behind the Spice Girls' "Wannabe".
Their second album achieved multi-platinum success. It included the UK number-one singles "Pure Shores" and "Black Coffee". Sadly, due to in-fighting among the group members, All Saints split the following year.
The group later reformed to release their third album. As of January 2016, All Saints have sold 12 million records.
Bananarama – longest-running all-girl British group
One of the most popular and longest running British Girl groups is Bananarama. The trio was formed in London in 1981 by friends Sara Dallin, Siobhan Fahey and Keren Woodward.
This group enjoyed much success in the 80s and 90s. They were recognized as having the most single entries on the charts by an all-female group.
The British Girl Groups UK Top 10 hits include, "It Ain't What You Do…" (1982), "Really Saying Something" (1982), "Shy Boy" (1982), "Na Na Hey Hey Kiss Him Goodbye" (1983), "Cruel Summer" (1983), "Robert De Niro's Waiting…" (1984) and "Love in the First Degree" (1987).
Bananarama had a total of 11 singles reach the U.S. Billboard Hot 100 and performed on the Live Aid charity single. Fahey left the British Girl Group in 1988 to form Shakespears Sister.
This long-running British Girl Group is still writing and performing today.
N-Tyce
The British girl group N-Tyce was a four-piece girl group formed in the 90s. The bands line up consisted of Ario Obubore, Chantal Kerzner, Donna Stubbs, and Michelle Robinson.
The group was signed with Telstar Records and recorded and released several tracks in the late 1990s.
This lesser-known British girl group clocked up four Top-20 hit singles, including "We Come To Party" and "Boom Boom".
The group also released an album, All Day, Every Day. "We Come to Party" was repackaged and marketed in the U.S. as the group's debut U.S. release.
The Saturdays
Formed in 2007 and on an indefinite hiatus since 2014. The Saturdays are a British-Irish girl group based in London.
The lineup consists of Frankie Bridge, Una Healy, Rochelle Humes, Mollie King, and Vanessa White.
In July 2008, the Saturdays released their debut single, "If This Is Love". This gave the British girl group their first top ten hit.
Their debut album spawned 3 further top 10 hits, and the British girl group's first concert tour took place in 2009.
The Saturdays have sold over 8 million records in the UK and Ireland.
Thunderbugs – less well-known British girl band
This not very well known British girl group had a relatively short-lived career. Thunderbugs were briefly popular in 1999 and were perhaps best remembered for playing their own instruments.
They enjoyed one major chart success with, "Friends Forever". The single reached number five in the UK Singles Chart in September 1999.
The British girl group quickly followed up the single with their second release, "It's About Time You Were Mine". It unfortunately failed to reach the top 40.
Due to the flop, the album, Delicious was postponed and released on minidisc. After which the short-lived British girl group faded into obscurity.
Atomic Kitten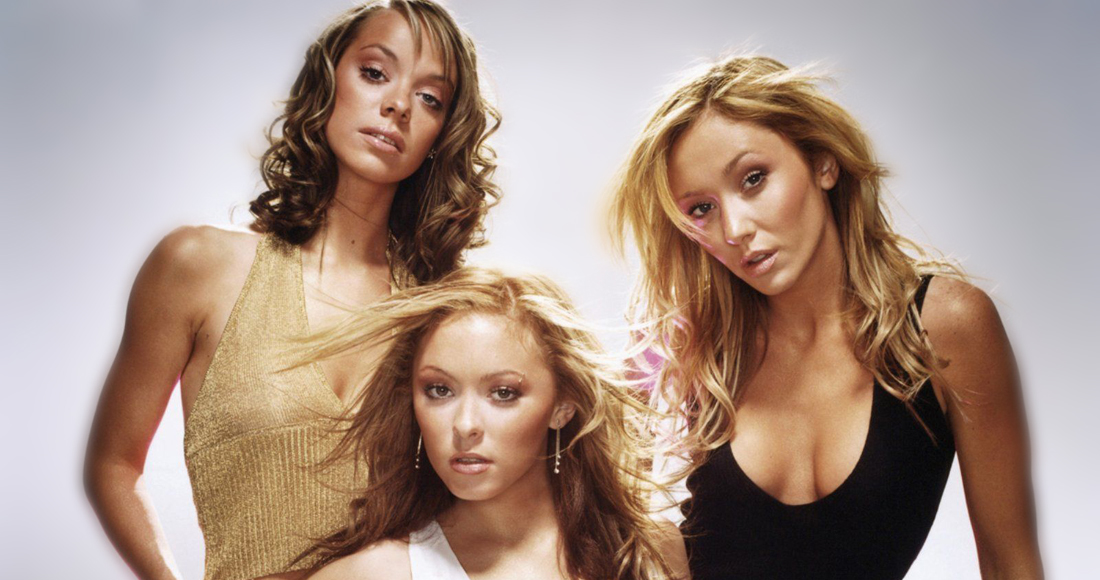 Formed in Liverpool in 1998. Atomic Kitten are a British all girl group whose current members are Natasha Hamilton and Liz McClarnon.
The group's debut album was released in October 2000 and charted at number 39 in the United Kingdom.
After five top ten singles, original member Kerry Katona quit and was replaced by Jenny Frost. "Whole Again" became the group's most successful single. Staying at number one for four weeks in the UK and six weeks in Germany.
The group re-released their debut album, with some tracks re-recorded with Frost's vocals.
It peaked at number one in the UK and was certified double platinum after selling over 600,000 copies.
After making sporadic appearances in 2006 and 2008, it was announced that McClarnon, Hamilton, and Katona would reunite for the ITV2 series The Big Reunion.
Katona left the group for a second time in December 2017 leaving the group as a duo.
Summary
It seems that British girl groups appear sporadically and enjoy a popular place on the music scene with each new generation.
Along with rock groups of the 1980s and 1990s, each decade sees its own version of the 'girl band' phenomenon.
Some bands achieve far-reaching success like The Spice Girls and Bananarama, others end up as a dim and distant memory. Either way, British girl groups look as though they are here to stay.