British female actors of the silver screen have been around since the turn of the century. Many starred in memorable films, productions and classics of the day. From blonde bombshells to sultry sirens, Britain had them all.
They were also a number of British exports when it came to leading men.#
But women also provided much in terms of movie classics and notable performances.
See how many of these British silver screen actresses you remember.
1. Helen Mirren
Helen Mirren was born Ilyena Lydia Mironoff on the 27th of July, 1946. From the age of 6, Helen recalls wanting to be an actress.
She wanted to act in an "old-fashioned and traditional sense".
She performed on stage at school and dreamt of being a Shakespearean heroine.
This British female silver screen actor says she was obsessed with the Bard. She was drawn to him by the character of Joan Of Arc in Henry VI.
Having auditioned for the National Youth Theatre, she was taken on.
In 1965, she made her debut at the Old Vic as Cleopatra (in Anthony and Cleopatra). She was an immediate sensation.
Her Cleopatra was a revelation and perhaps a taste of things to come. .
Within two years, Helen was taken on by the Royal Shakespeare Company.
Due to concentrating on the stage work, Mirren's film career would not take off until the very late 1970s.
Her most famous role, was Caesonia in the film 'Caligula' (1979). All the performances were notable but especially Helen as Caligula's, voluptuous mistress Caesonia.
Mirren became a bonafide film actress as the lover of a gangster (Bob Hoskins) in 'The Long Good Friday' (1979).
She lent a seductive air to the evil Morgana in "Excalibur" (1981). John Boorman's revisionist take on the Arthurian legend.
With "Cal" (1984), the actress hit new heights. Playing the widow of an RUC policeman who unwittingly falls in love with the IRA man responsible for his murder.
She earned the Cannes Film Festival prize as the year's best actress. She continues to act today playing Queen Elizbeth II in The Queen and appearing in the Red movies.
2. Jenny Agutter – young British silver screen actor
Jenny Agutter has made a lasting impression with appearances in The Railway Children (1970), Walkabout (1971), and Logan's Run (1976).
This British female silver screen actor continues to appear numerous films and TV shows.
She has made a notable name for herself as both a high-profile philanthropist and photographer.
Born in Taunton, England in 1952, she was enrolled in the Elmhurst Ballet School in Cambury, Surrey.
She made her film debut in East of Sudan (1964) when she was only 12.
She made her biggest impression to date in the feature version of The Railway Children (1970).
Agutter was appearing on-stage frequently during this period as this in many ways was her first love.
She starred alongside Richard Chamberlain in a well-received TV version of the famous Dumas tale 'The Man in the Iron Mask' (1977). and
Agutter gave asolid performance in the leading female role in 'The Eagle Has Landed' (1976).
The following year, she starred in Peter Shaffer's disturbing play Equus (1977) alongside Richard Burton.
She became something of a cult star after her role as a nurse who falls for a werewolf. Performing in the highly success black comedy 'An American Werewolf in London' (1981).
3. Judi Dench – successful British actor of the silver screen
Judith Olivia Dench was born on December 9th, 1934, in York, England. As if single-handedly setting out to prove that actresses aren't necessarily finished when they reach 'a certain age'.
Dame Judi Dench has achieved her greatest fame while in her mid-sixties, playing the first-ever female' in the James Bond movies.
Formerly known as one of the UK's finest Shakespearian actors, she succumbed to the lure of the celluloid.
She was continually Oscar-nominated, for her roles in 'Mrs. Brown' (1997) , 'Shakespeare In Love' (1998), 'Chocolat' (2000), and 'Iris' (2001).
A prolific stage career followed. With seasons spent performing with the likes of the Royal Shakespeare Company and the National Theatre.
Judi broke into film in 1964 with a supporting role in 'The Third Secret'.
The following year, the British female silver screen performer won her first BAFTA. Most Promising Newcomer, for her work in 'Four in the Morning'.
Dench was a stage actress and ranks alongside Maggie Smith, Vanessa Redgrave, and Diana Rigg as one of the best.
She has been praised for her "volatility, insecurity, mischief and moral resilience", and for her "extraordinary access to her emotions". Sills honed, over nearly 45 years.
Though a serious actress, Dench would found fame in the early Eighties, in the TV sit-com 'A Fine Romance'. Dench would win one of her five (and counting) BAFTAs for 'A Fine Romance'.
Also in the mid-Eighties, Dench appeared alongside Kenneth Branagh in Ghosts.
They formed a strong and fruitful working relationship, which saw Dench take on a directing role for Branagh's Renaissance Company.
Amongst other plays, she directed 'Much Ado About Nothing', 'Look Back In Anger' and 'Henry V'.
4. Margaret Rutherford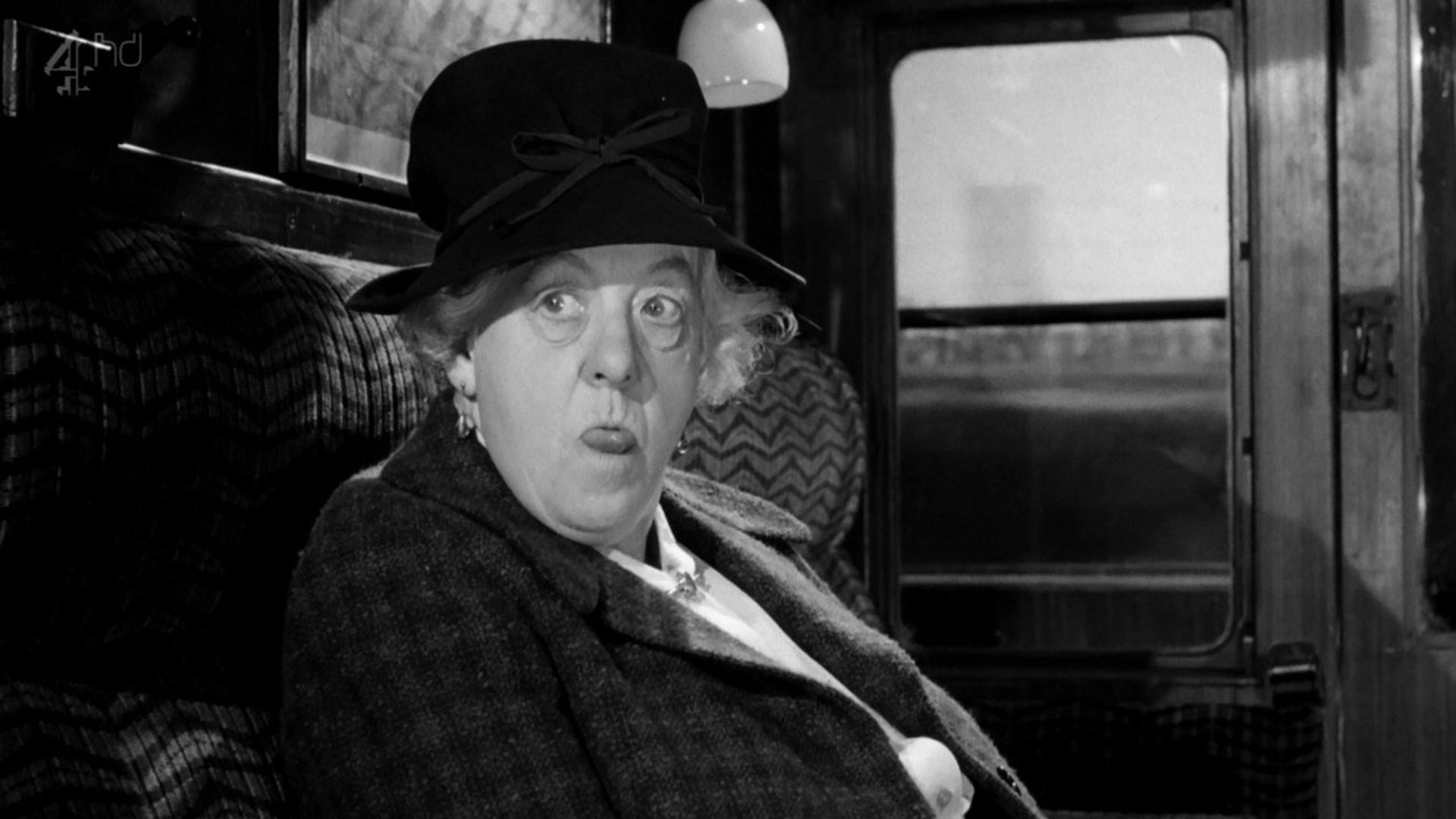 Margaret Rutherford, the daughter of William Benn and Florence Rutherford, was born on 11th May 1892.
Following a number of years spent as a speech and piano teacher, this female British actor of the silver screen trained at the Old Vic, and debuted on stage in 1925.
Her shape was unconventional for many female stars at this time. This often lead her to a number of unusual female roles such as spinsters and detectives.
Rutherford made her first appearance in London's West End theatres in 1933 but her talent was not recognised by the critics until her performance as Miss Prism in the play 'The Importance of Being Earnest' (1939).
In summer 1941, Noel Coward's "Blithe Spirit" opened on the London stage, with Coward himself directing.
Some of her finest screen work was when she was in fifties.
She was superb as Nurse Carey in Miranda (1948) and completely believable in the role of Professor Hatton Jones Passport to Pimlico (1949).
More success followed as see starred along with Alistair Sim in 'The Happiest days of your life' (1950).
5. Sylvia Sims – award-winning British silver screen performer
Sylvia Syms was born in London on January 6th 1934. She was educated at a number of convent schools before receiving her acting training at the Royal Academy of Dramatic Art.
Sylvia was a repertory player when she was discovered by Herbert Wilcox (already a fairly established director) who assisted the young actress at the beginning of her career.
She began by playing Anna Neagles, unruly daughter in the film 'My Teenage Daughter' (1956).
It was to be a J Lee Thompson film that would truly catapult her to stardom as the 24-year-old appeared as an army nurse in 'Ice Cold in Alex' (1958).
The British female silver screen actor then played a more comic role the following year as Laurence Harvey's strip-tease girlfriend in 'Express Bongo' (1959).
She was nominated for two British Film Academy Awards at this point of her career one for 'Woman in a Dressing Gown' and then again the next year for 'No Trees in the Street'.
6. Vivien Leigh
Vivien Leigh was born Vivian Mary Hartley in Darjeeling, India on November 5, 1913.
Her parents were highly supportive of her decision to act and her father helped her enroll at the Royal Academy of Dramatic Art (RADA) in London.
In 1932 she married Herbert Leigh Holman when she was only 19.
Laurence Olivier saw Leigh in 'The Mask of Virtue', and a friendship developed after he congratulated her on her performance.
While playing lovers in the film 'Fire Over England' (1937), Olivier and Leigh developed a strong attraction.
After filming was completed, they began an affair.
Both were married, but Vivien was a determined woman.
She said from the moment she set eyes on Laurence she was determined to have him.
She went to Hollywood with Olivier in 1938 and visited the set of 'Gone with the wind'. The production had started filming without a lead actress.
Quite how this visit was arranged is a matter of dispute. But her timely appearance on set while Atlanta burned secured her the role of Scarlett O'Hara.
The role propelled the British female silver screen acrtess into super stardom, won her an Oscar, and dominated her subsequent career.
In 1940, Leigh arranged for a divorce from Holman and married Olivier. In 1940, she made two films, Waterloo Bridge (1940) and 21 Days (1940).
By the time of the filming of Caesar and Cleopatra (1945), her life had begun to unravel.
She had suffered two miscarriages, contracted tuberculosis, and was diagnosed as a manic depressive.
However, Leigh won a second Academy Award for her portrayal of Blanche DuBois in 'A Streetcar Named Desire'.
7. Virginia McKenna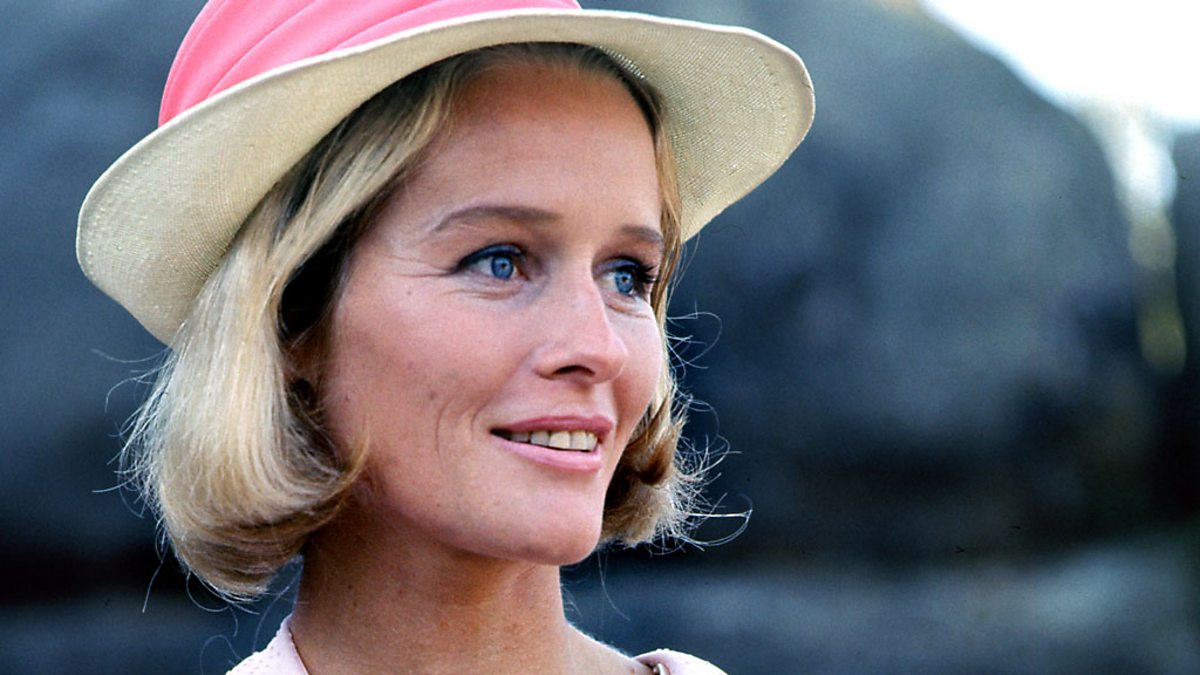 Virginia McKenna was born in London in on the 7th June 1931. She trained at the Central School of Speech and Drama and then went to the Dundee Rep.
Her career quickly took off. In 1952, she appearing both in the West End in plays including Charles Morgan's 'The River Line' at the Strand Theatre and in a film 'The Second Mrs. Tanqueray' (1952).
For the next couple of years, she successfully combined theatre, film and television work.
In 1954, with short-cropped hair, she starred at the Aldwych as Cassandra in Dodie Smith's 'I Capture the Castle'.
Her performance was highly praised but the production survived for only four weeks.
She really came to filmgoers' attention with her sensitive performance as the wren in 'The Cruel Sea' (1952), becoming perhaps the most popular British female silver screen star of the 50s.
She continued with two more major successes in physically arduous roles, 'A Town Like Alice' (1956) won her the BAFTA of that year as best actress.
Two years later she was an Anglo-French spy Violette Szabo in 'Carve Her Name With Pride' (1958) – here she was nominated again for a BAFTA as best actress.
Both of these films confirmed her as one of Britain's key exports.
During this time she was heaped with awards including: the BBC Best Actress Award for Juliet in the TV production of 'Romeo and Juliet' (1955).