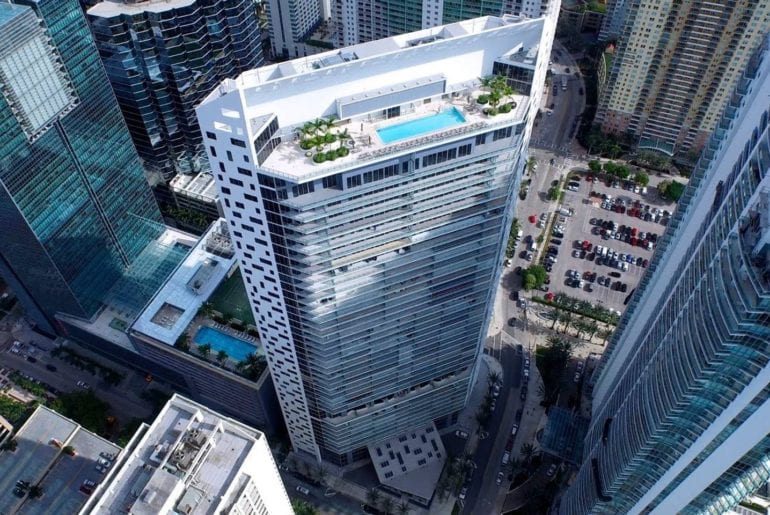 Looking for the best neighborhood in Miami? This is an American city through and through, but it has more than just American citizens. In nearly every corner you cannot help but see the diversity in the city. Multiple cultures from Brazil, Argentina, Cuba, Trinidad, and Haiti reside and gather here.
Life is colorful in Miami, and there is plenty to explore in the city. The beach is one of the most prominent features for visitors but other Miami areas are catching up quickly. Even if you decide to live further away from the beach, Miami has a lot of impressive neighborhoods to offer.
South Beach – a lively neighborhood in Miami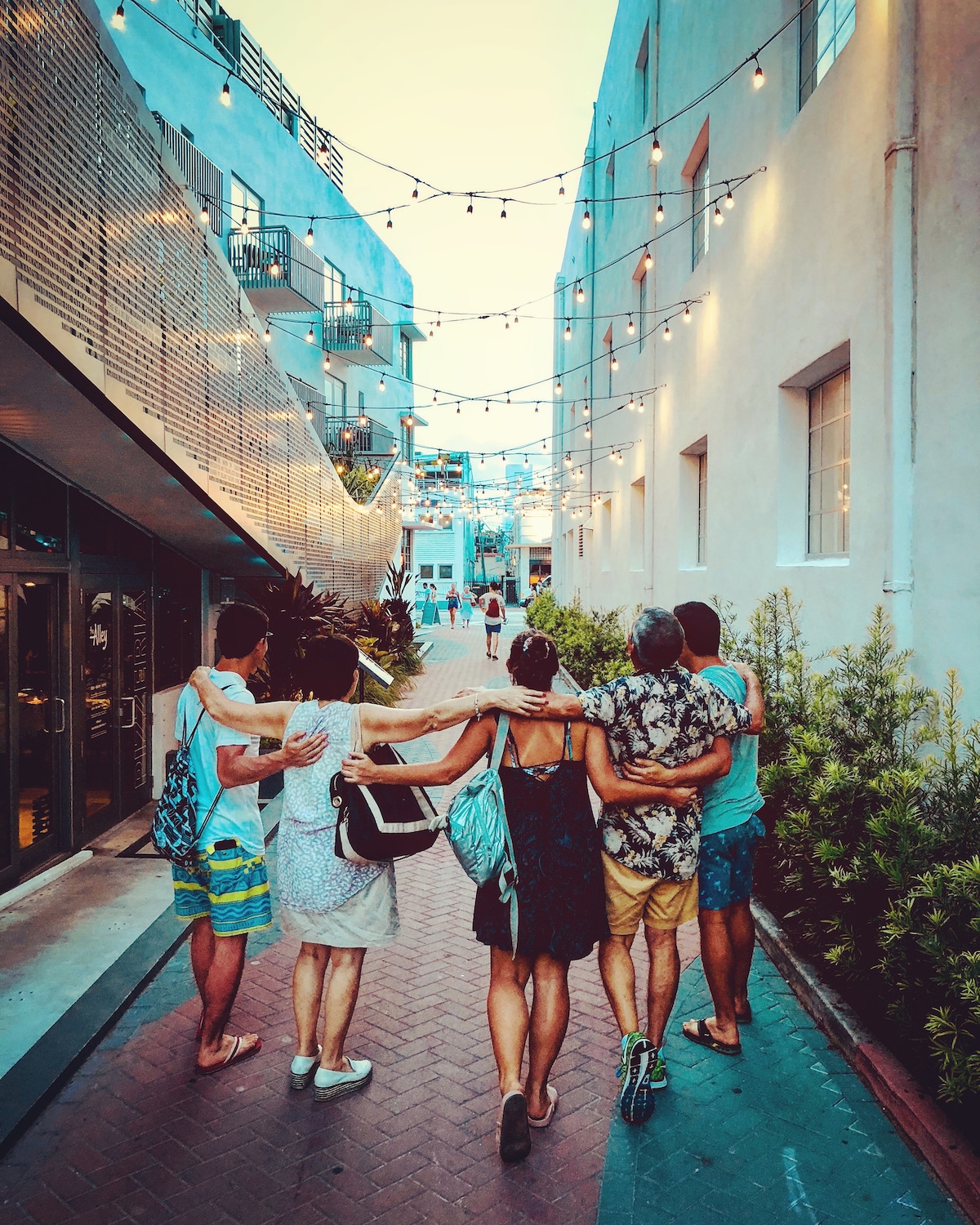 This is the flagship Miami neighborhood. The southern part of the beach has the downtown area nearby. Here is everything that is associated with the Miami lifestyle. Certain spots can be a little more urban, but nothing unusual for a place with 13 million visitors each year. 
Commonly referred to simply as SoBe the neighborhood sits as the barrier island between mainland's downtown and the ocean. In addition to the beach being a major attraction, this Miami neighborhood has some of the best-preserved Art Deco architecture in the world.
Art Deco District is located conveniently in the heart of South Beach, and to the north, you will find a little bit of contrasting landscape with Miami Modern (MiMo) theme across the land.
As busy as it may seem, South Beach is pedestrian-friendly. You can park your car for the weekend and explore the best places on foot. Almost everything from parks to shopping centers, and from restaurants to nightclubs, are all within walking distance from the beach.
The pace never slows down in South Beach; it is filled with professionals, young couples, and of course celebrities in their high heels and fancy suits.
Coral Gables – great shopping neighborhood in Miami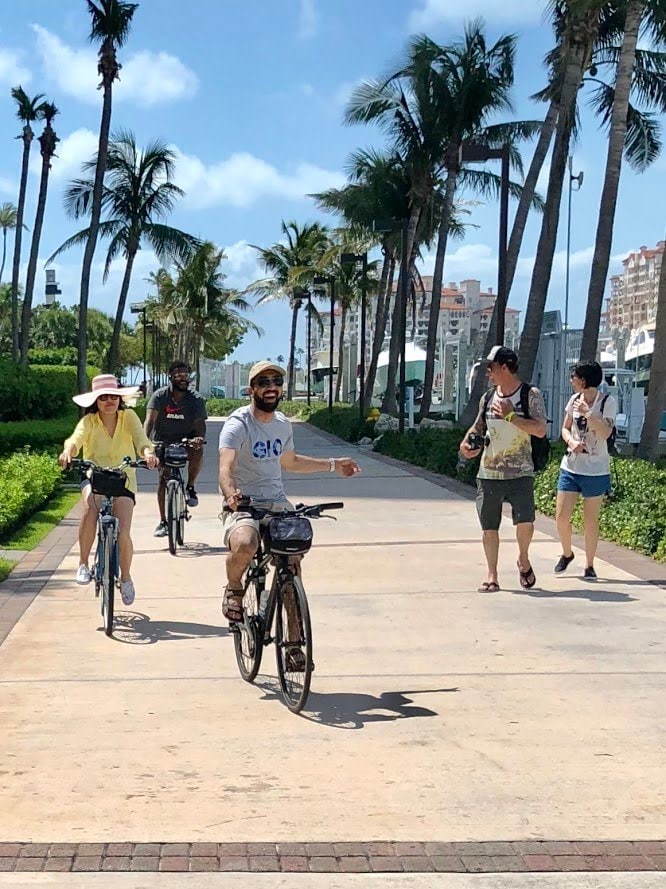 Both Miracle Mile and Biltmore Hotel are standing in all their glory in the Miami Coral Gables neighborhood. The Miracle Mile is comprised of commercial districts filled with high-end boutiques, great local eateries, and the happy-hour crowd. It is an eating-and-shopping street that is also the heart of the neighborhood.
By contrast, The Biltmore Hotel is one of the most recognizable landmarks not only in this Miami neighborhood but all across the city. This is the hotel which in its heyday played host the Dukes and Duchess of Europe as well as Hollywood's high society; Roosevelt's, Vanderbilt's, and even Al Capone were frequent guests. Franklin D. Roosevelt had a temporary White House office set up in this hotel during a family vacation.
Today this southeastern Miami neighborhood is full of young professionals and sunburned tourists. It boasts specialty shops all around and is sprinkled with upscale eateries. A lot of properties in Coral Gables can be categorized as "estates" although there are still some condos and smaller homes to be found here.
These more affordable dwellings are actually sought-after commodities mainly due to proximity near to great educational institutions and a strong Old-World atmosphere. This Miami neighborhood has a strong upscale Latin ambiance.
Coconut Grove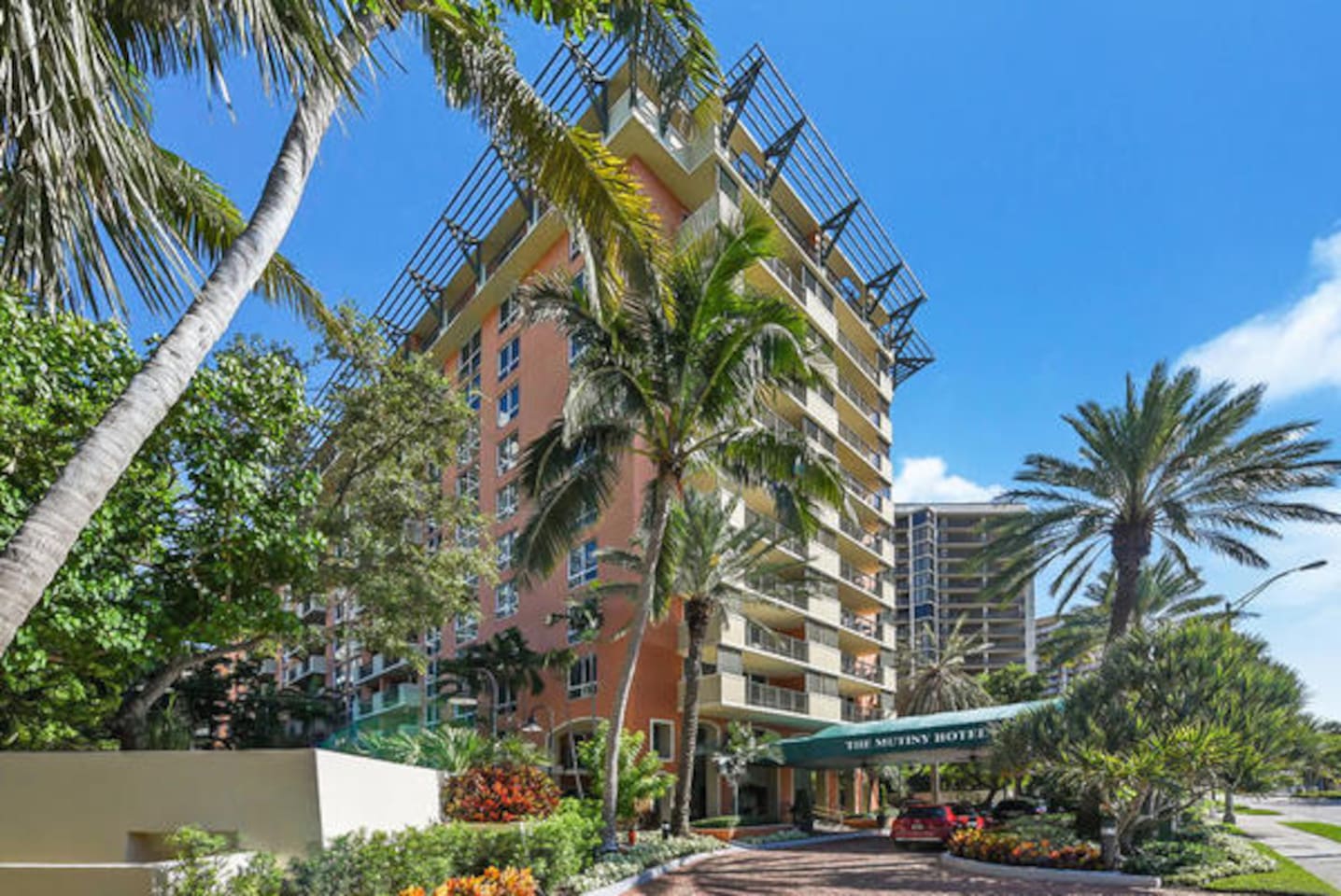 In the 1960s, Coconut Grove was a haven for drifters and hipsters from all around the country. While its freewheeling roots are not completely gone, it is hard to argue with an assertion that the once relaxed Miami neighborhood now feels unemotional (almost clinical, really), but probably for good reasons.
Formerly an independent city until 1925, The Grove is now a proud neighborhood in Miami with its large modern waterfront estates and homes. Those waterfront properties are expensive, but you can still find reasonably-priced condos too. That being said, it is actually one of the greenest areas of the city.
The neighborhood is just down the road from the University of Miami. Much of the energy is now generated by young college students eager to find entertainment and fun things to do outside the dorms. Apart from eager academics, Coconut Grove also boasts plenty of attractions. Including outdoor concerts, festivals, dining, sailing marinas, museums, and all-day-long entertainment on CocoWalk.
A small commercial center is growing rapidly too featuring cafes, bars, and boutiques. You can travel down the bike paths or winding roads to get to the bayfront parks. Everything seems clean and organized; it is generally a hip, diverse, modern by-the-beach Miami neighborhood with an inescapable environmentally friendly touch.
Downtown Miami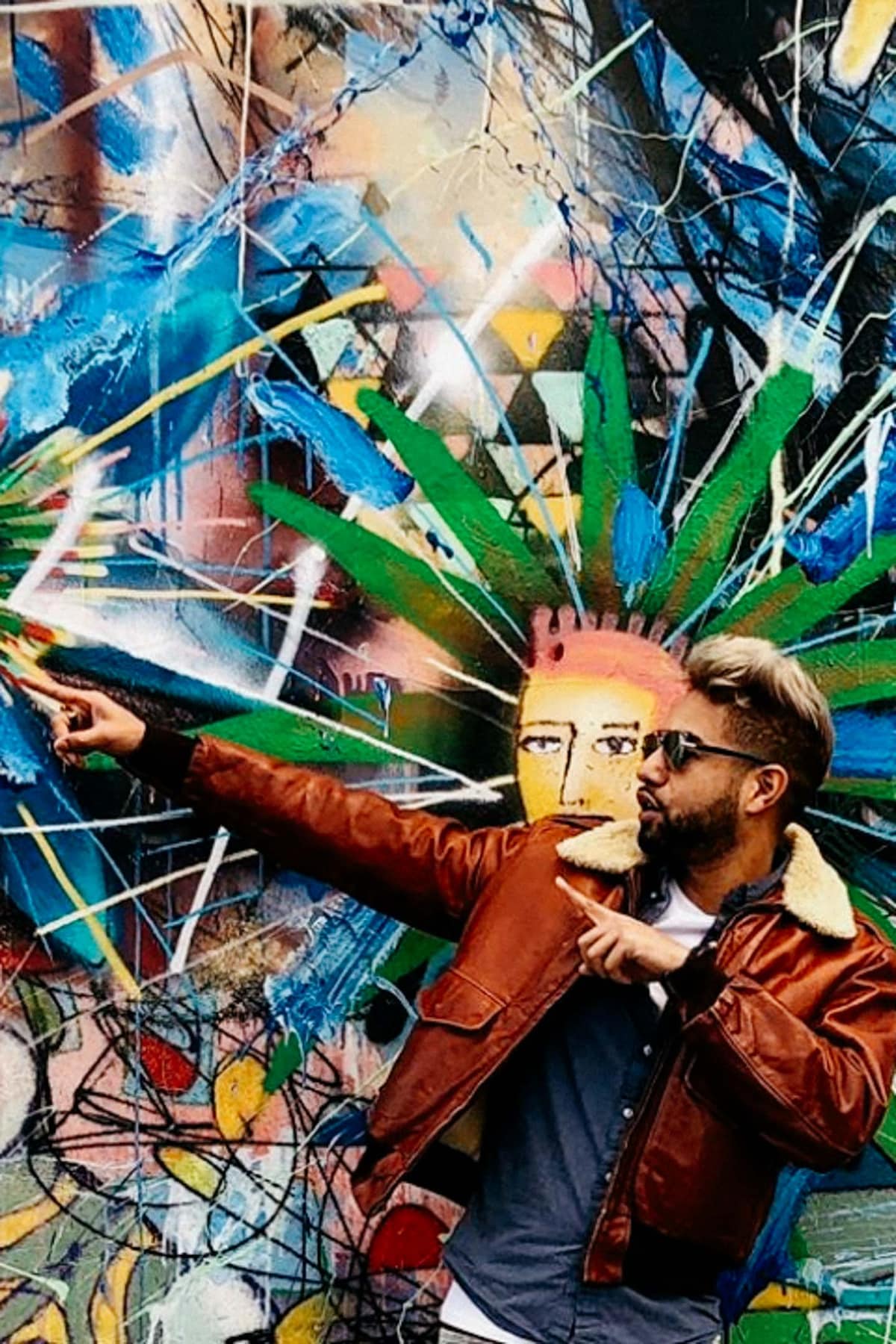 The locals think of Miami as and actually call it "the Magic City." The Downtown neighborhood, therefore, has a lot to live up to, but it does seem to cope with the moniker very well. Downtown is not fully redeveloped as yet, but new condos and lofts are rapidly emerging as if trying to establish new small Miami neighborhoods in the heart of the city.
Biscayne Boulevard with its high-end restaurants and Wynwood with the gallery walk never ceases to attract new residents to downtown. Downtown Miami has currently become a new large property market. Homes in old gated communities have fallen in prices, and new condos create excellent investment opportunities for first-time buyers.
Since downtown is just next to the South Beach, this is the kind of market that you expect to keep on growing for the foreseeable future. This means you can also expect growing fixer-upper industries, offering jobs for new residents from all around the country and beyond.
The added bonus in the downtown area is the close proximity to action-packed spots in the city including but not limited to wine bars, yoga & fitness centers, top-notch restaurants, museums, parks, shopping centers, and sports arenas.
Aventura – coastal neighborhood in Miami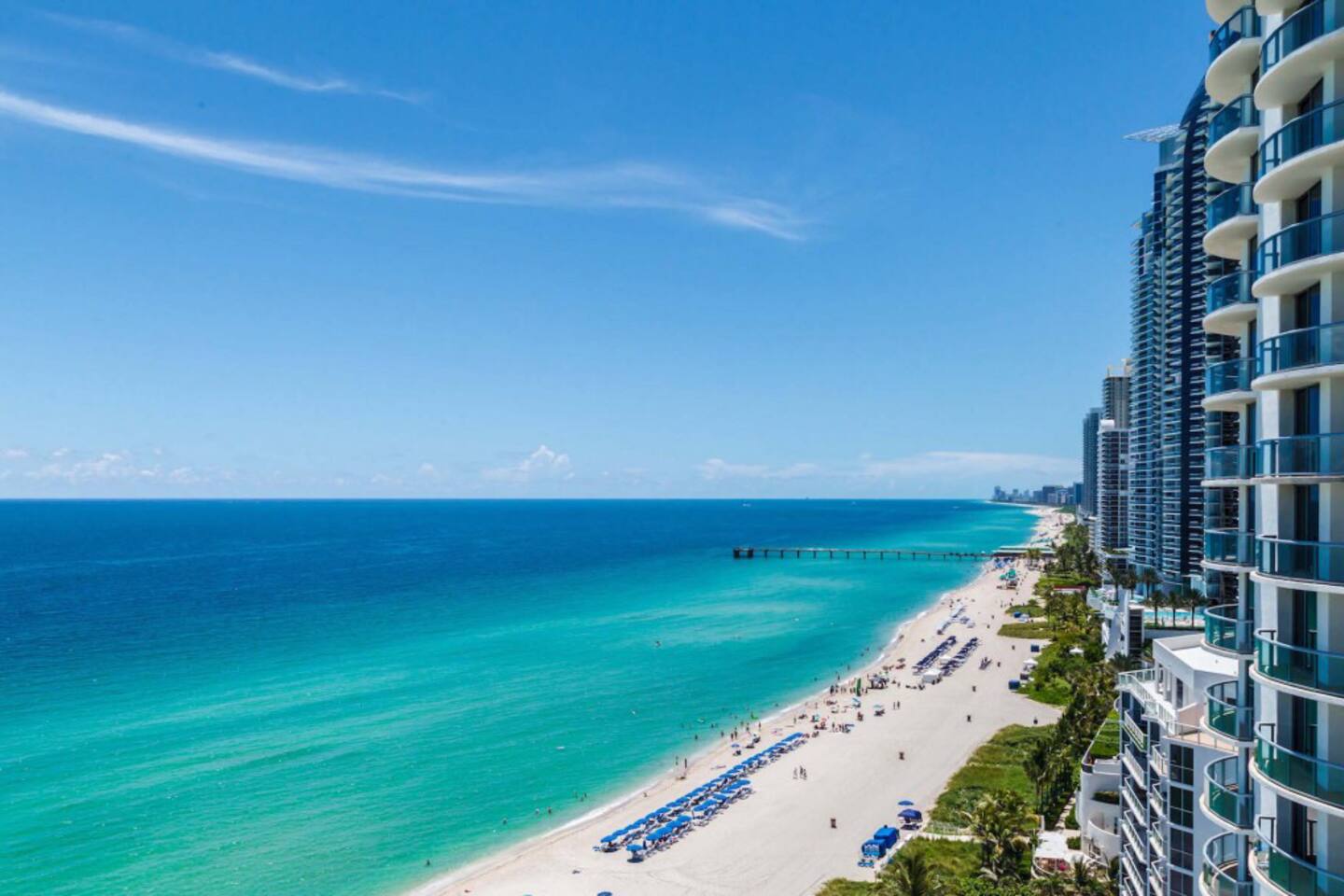 Aventura is full of glamorous appeal with plenty of condos along its coastline. Connected conveniently to Downtown and Fort Lauderdale via the highways this is a planned neighborhood in Miami. It is a tidy suburban environment with quiet organized surroundings for residents to enjoy.
The Aventura Mall is a popular high-end shopping center and the fifth largest mall in the United States. This Miami neighborhood is all about condo life. It is a lavish waterfront community full of people enjoying activities like boating, golfing, and of course, shopping. In the center of Aventura, there is the Turnberry Golf Course.
Part of this Miami neighborhood's multimillion-dollar promenade overlooks docked yachts, lakes, residential high-rises, and the ocean. Aventura is about 18 miles north of the city, but still just within minutes from the beach.