When you are spending a day out at the British Museum where are the best restaurants to eat at? London without a doubt is a tourism hotspot and there is a slew of attractions and sites to visit.
Buckingham Palace, the Houses of Parliament and the London Eye to name but a few. 
One of the most popular tourist destinations in London is the British Museum. Thousands of visitors each year come to see the extensive displays and exhibits contained within its walls.
But when you need a break from all that information and excitement, where do you go to grab a bite to eat?
Here we look at the best restaurants near the British Museum where you can stop for food.
Antalya London – One of the best Turkish restaurants near the British Museum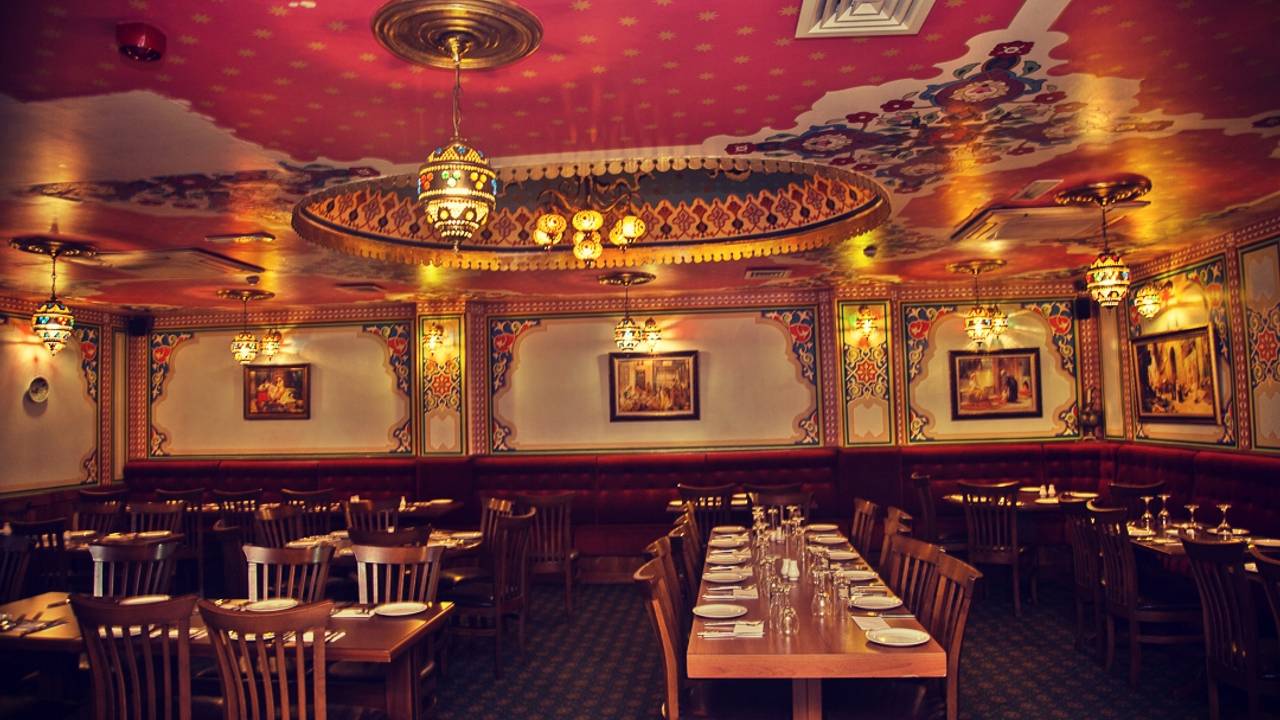 This tasty Turkish restaurant is near the British Museum and offers the usual traditional dishes. It also caters nicely to a variety of food needs such as vegan, vegetarian, halal, and gluten-free.
The food at Antalya comes with a global twist and blends in the Mediterranean and Middle Eastern elements. Serving everything from breakfast to dinner, this is a great choice for you to grab a bite before or after your visit.
Mary Ward Vegetarian Cafe near the British Museum
For a vegetarian restaurant near the British Museum check out Mary Wards Vegetarian Cafe. This very small, artsy, and quaint cafe is like a Vegetarian secret spot.
Serving up tasty dishes and freshly prepared food at very reasonable prices. Due to the size of the cafe, you may want to go early or be prepared to wait for a table but the food is well worth it.
Prezzo – British Museum pizza restaurant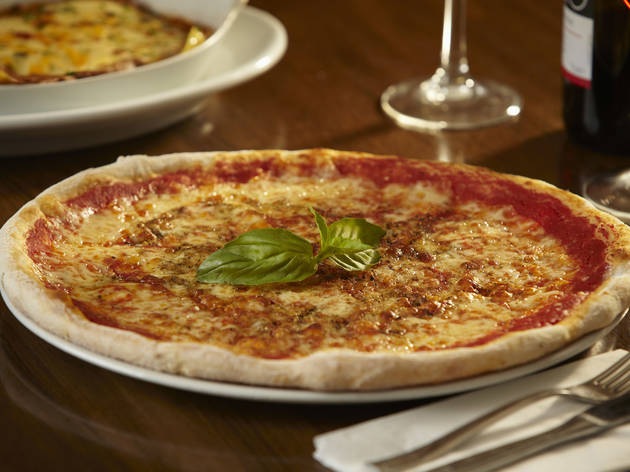 For casual dining at a well-known restaurant chain make your way over to Prezzo.
It's traditional Italian food at reasonable prices and good service. A good place to get a decent meal for the entire family. It offers classic pasta dishes, a good selection of pizza, and a special kids menu. 
This restaurant's proximity near the British Museum makes it a handy stopping off point to refuel.
Tea and Tattle – cafe and restaurant near the British Museum
This eclectic cafe is located on the lower floor of a bookstore and is situated right across the road from the British Museum. This cafe features Asian decor, bone china, and a selection of sandwiches, scones, and cakes.
If you are wanting to try the traditional English experience of afternoon tea then Tea and Tattle is the place to do it. There is a good range of different types of tea along with coffee, smoothies, and other drinks available for the non-tea drinkers.
Cafe Babka – tasteful eatery
This European style cafe is situated in a Georgian townhouse and serves a range of coffee, teas, and food. There's is a selection of vegetarian and vegan options available on the menu.
Cafe Babka provides coffee from Union Coffee with a house blend and several other rotating guest coffees available to sample. This restaurant is near the British Museum, right across the street, in fact, making it easily accessible
Ristorante Olivelli – Italian restaurant close to British Museum
If you have a taste for Italian food then this eaterie should fit the bill. Olivelli's is one of the most popular restaurants conveniently situated near the British Museum.
The menu serves up classic homemade pizza and pasta as well as Sicilian and regional Italian dishes.
Olivelli now boasts several locations in and around London and this particular restaurant is near the British Museum.
Bloomsbury Street Kitchen – eclectic flair and great food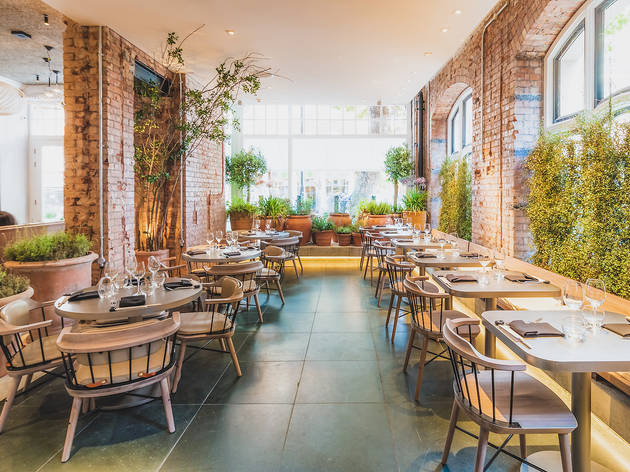 If you are looking for restaurants near the British Museum that offer small plates and an eclectic flair then head over to Bloomsbury Street Kitchen.
This unique establishment offers a wide menu choice from breakfast to dinner and serves food that has Mediterranean and Japanese influences.
This is small plate dining so choose anything that takes your fancy and tuck in. Enjoy Japanese flat tacos, signature cocktails, and Mediterranean style a la carte offerings.
Menya Ramen House – trendy noodle house
Small and cozy with good food prepared by a Korean chef. If you are seeking authentic food at a reasonable price then this place is worth a try. Kimchi ramen, crab ramen, and many other menu choices are freshly prepared to order.
The place is on the small side so be prepared for a wait during peak times But regulars swear that the ramen and udon are more than worth it. Portions are a good size and there are vegetarian options available.
Konaki – Greek Restaurant near the British Museum
This Greek restaurant near the British Museum offers solid traditional Greek food. Dishes are based on tried and tested recipes that have been passed down from generation to generation.
During the warmer months, there is a small but charming patio where you may enjoy outdoor dining.
Along with the usual Greek dishes Konaki offers an extensive wine list. Select from an array of French or Greek reds, whites, sparkling, rose and champagnes. The staff here are always attentive and menu prices are reasonable.
Delia's Kitchen Afrika – food truck near the British Museum
This eaterie offers African food freshly prepared and is located near the British Museum. Actually, it can be located in a number of places as it is actually a food truck, but its usual spot is outside the museum.
This is perfect if you want to grab food and go. It offers a range of sandwiches, burgers, and hotdogs at extremely reasonable prices, and the ice-cream is a favorite.
Summary
This list should help you to find some of the best restaurants near the British Museum the next time you are visiting. Most of these food establishments are in easy walking distance of the museum grounds.
Whatever your tastes are you should find something on this list to tickle your taste buds and suit your budget or food requirements.